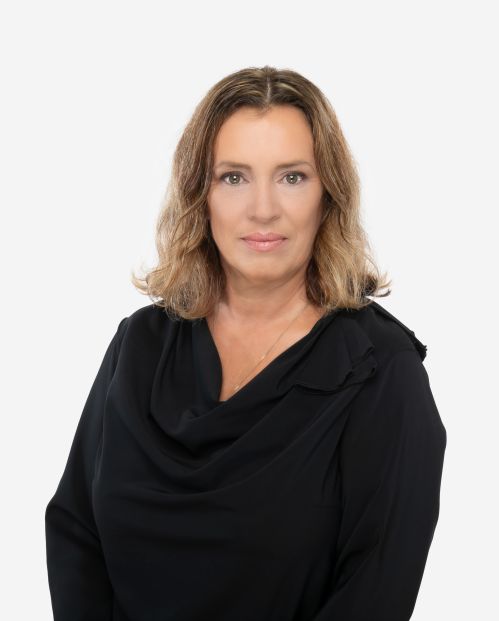 Tax Director
dr. Mojca Gornjak
Mojca Gornjak, PhD is an experienced professional in accounting and finance, as well as in forensic investigations in accounting and finance.
She holds a PhD and is a habilitated assistant professor in economics. Her research areas are International Financial Reporting Standards, Slovenian Accounting Standards, Management Accounting, Knowledge Management, Taxes and Finance. She lectures at various faculties and forwards knowledge in the field of finance, taxation and accounting to students. She holds the title of "Certified Fraud Investigator in Finance and Accounting" from the College of Accounting and Finance.
As a member of management, she has been in charge of finance and accounting functions in various financial institutions (brokerage, banking, pension funds, insurance) and has led projects to implement new accounting standards into practice (IFRS 9 Financial Instruments, IFRS 16 Leases). In her work, Mojca combines theoretical knowledge from academia with practical knowledge from the financial industry. Experience and expertise with a deep understanding of companies' business operations and business models are an added value when advising clients.
Service Lines
Tax Compliance

Personal Income Tax
Experience
1994 - 1998

Stockbroker, Maribor Stockbroking House

1998 - 2000

Securities Manager, Post Bank of Slovenia

2000 - 2001

Director of Treasury, Post Bank of Slovenia

2001 - 2003

Member of the Management Board, Druga penzija Pension Company

2003 - 2008

Management Board Officer, Moja naložba Pension Company

2008 - 2018

Management Board Officer, Sava Pension Company

2011 -

Associate professor and lecturer in Accounting, Business Economics, Management Accounting, Finance

2018 - 2022

Head of Accounting, Sava Reinsurance Company

2018 -

Member of Supervisory Board, Sava pension company, North Macedonia

2018

Assistant professor in Economic Science

2022 -

Member of the Institutional Council, UKC Maribor

2022 -

Andersen Advisory and Law firm Senica & partners
Education
1996

University of Maribor, Faculty of Economics and Business, Money and Finance, Bachelor's degree in Economics




2003

University of Maribor, Faculty of Economics and Business, Banking and Finance, Master of Economic Sciences




2018

International Faculty of Social and Business Studies, Celje, PhD in Business




2022

Qualification for members of supervisory boards and boards of directors of companies




2022

Certificate in Fraud Investigation in Finance and Accounting