A creditor has filed a proposal to start a bankruptcy procedure. The debtor has proposed to delay the decision on the initiation of the bankruptcy procedure. For how long can the decision regarding the creditor's proposal be delayed if the insolvency of the company is the result of the declaration of an epidemic?
The court may postpone ruling on the creditor's proposal for the start of the bankruptcy procedure for 4 months.
The measure is used in bankruptcy proceedings proposed by the creditor, which are filed by the creditor no later than two months after the termination of the measures, i.e. until 31 July 2020 or until 31 August, 2020, in case of extension.
The insolvency of a company is deemed to be the result of the declaration of an epidemic if the company carries out an activity for which it has been declared with a governmental, ministerial or municipal regulation or act that the carrying out of the activity (services or sale of goods) is temporarily prohibited or substantially restricted due to the epidemic.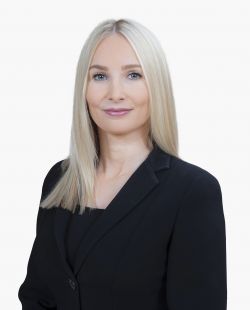 Partner
Katja Šumah
+386 (0)1 252 80 00
katja.sumah@senica.si
LinkedIn
Browse frequently asked questions and answers from other areas: