Due to the outbreak of the COVID-19 epidemic and preventive measures established by the Slovenian government our company can no longer provide certain services as agreed upon with our business partner. Can we claim that this epidemic represents a circumstance which justifies rescission of the contract?
The COVID-19 epidemic will undoubtedly raise questions for a lot of companies whether the provisions of the Slovenian Obligations Code regulating change of circumstances and (Article 112), force majeure (Article 116) and uncertainty of performance (Article 102) could be relied on in cases where the fulfilment of contractual obligations will become difficult, uncertain, delayed or altogether impossible or prevented due to the COVID-19 epidemic and the strict measures adopted in its response.
Although the Obligations Code represents the general law applicable to all contracts it needs to be considered that the Obligations Code in line with the principle of contractual freedom gives a lot of options to the contracting parties to regulate their contractual relationship as they wish. This means that although the COVID-19 epidemic might represent a circumstance which could justify rescission of a contract or its amendment, deferment of performance, an objection of threatened performance or expiry of obligations, the exact terms of each particular contract need to be examined thoroughly before any conclusion on the fulfilment of conditions for these possibilities on the basis of general principles of the law of obligations can be made.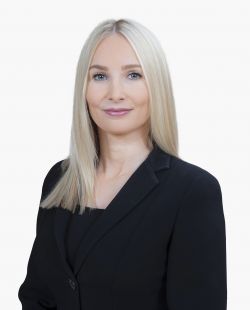 Partner
Katja Šumah
+386 (0)1 252 80 00
katja.sumah@senica.si
LinkedIn
Browse frequently asked questions and answers from other areas: