On March 20, my company entered into a loan agreement with a bank to finance the manufacturing process. Does my company employing less than 10 workers qualify as a borrower able to obtain a guarantee of the Republic of Slovenia for a credit obligation?
Any legal or natural person pursuing an activity (including sole proprietors and private persons engaged in performing business activities) and classified as a micro, small, medium or large company with its registered office in the Republic of Slovenia is considered as a eligible borrower.
The guarantee of the Republic of Slovenia can be obtained for credit agreements concluded after March 12, 2020 and no later than December 31, 2020 with a loan maturity not exceeding five years and intended solely to finance the borrower's primary business activity, either financing new ones or completing already performed investments (investments), financing of working capital or financing the repayment of obligations arising from credit agreements concluded in the period from March 12, 2020 until the law enters into force if they meet the conditions under the ZDLGPE law. The loan should not be intended for financing affiliated companies or companies domiciled abroad.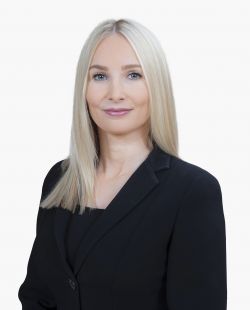 Partner
Katja Šumah
+386 (0)1 252 80 00
katja.sumah@senica.si
LinkedIn
Browse frequently asked questions and answers from other areas: